Handtub Junction, USA
Page 2 - Half - Pint Helmets

We are pleased to present to you these wonderful miniature leather firemen's helmets. They measure 7 1/2 long by 4 1/4" high and look just the real thing!! Each one is individually hand crafted and hand painted with the finest quality materials. You can buy a blank helmet and do your own magic with it or you can buy one of our custom painted "Collector's Series" pieces.

"Blank Half-Pint Helmets"
---
Want something special?
These helmets can be customized to match most fronts. Send us a picture or sketch of the front you would like replicate and we will let you know how much it would cost. A customized miniature helmet is the ultimate gift for the firefighter. Email us at Handtub Junction@aol.com to find out more! Half=pint helmets with custom fronts start at $79.99 and go up from there depending on how elaborate the front design is. Click here to she some of the one's we have done.
---
"The Commissioner"
White helmet with gold colored high eagle. Has a 23K gold leaf hand painted front. Helmet has been "smoked up" to give it that authentic well used look. Choose between Boston or New York Commissioner's front.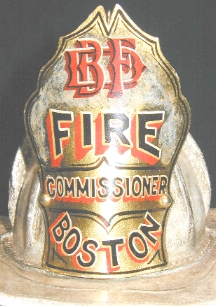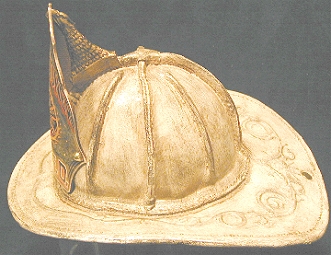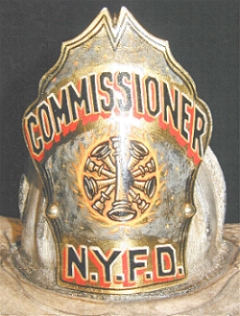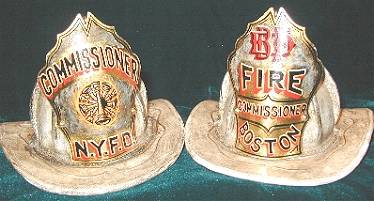 If you have any questions email us at Handtub Junction@aol.com
If you are uncomfortable sending your credit card info over the internet or would prefer to pay by check or money order, you may mail payment and order form to:
Handtub Junction, USA
PO Box 359
Southborough, MA 01772
or call 508-786-0977,
If no answer leave a message and someone will call you back with in 24 hours.
ther areas of HJUSA:
Copyright 2001 Handtub Junction, USA. All rights reserved.